We offer FREE local delivery to buyers in the Los Angeles, Orange and Riverside County. All shipped guzhengs are insured. Domestic shipping will be handled by Fedex Ground for FREE with an approximate 5 days of delivery time. A 9% tax will be added to California buyers. Hawaii, Alaska and international shipping rates are based on most current Fedex rate. Please inquiry (provide us with your country,city and zip code.) Delivery time is 5-10 days. For international buyers please be aware of that your country's custom duty and taxes are not included in the shipping charge. You will need to pay that to your government when you receive the shipment. For our warranty and return/exchange policies, please refer to How To/FAQs page. All Guzheng instruments come with stands. Save shipping cost when you purchase accessories and books with your instrument. We will refund the shipping paid for accessories and books/CDs when you purchase them with the Guzheng. When exploring individual Guzheng's pages, use the "Back" button on your internet browser to come back to this main page.
All Guzhengs are manufactured by reputable major guzheng manufacturers in China. 1-year manufacturer warranty comes with all instruments.

All Guzhengs are 64" long (163cm), standard size. Package size 67" × 9" × 17" (certain ones have bigger boxes) Weight is about 44lb.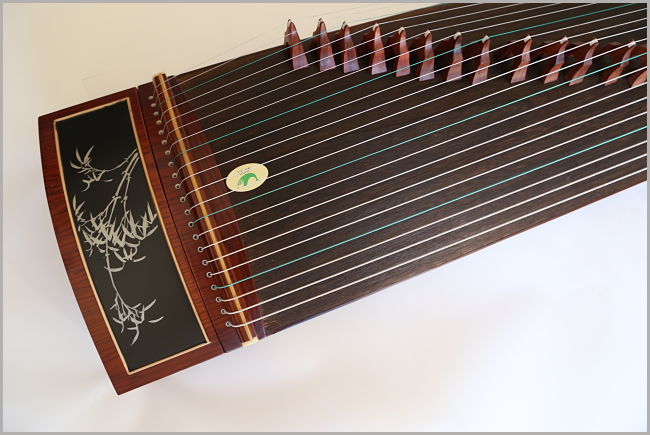 Tianyi Guzheng "Singing Bamboo"
天艺竹画筝
Level: Intermediate
$577 $499 On Sale!

---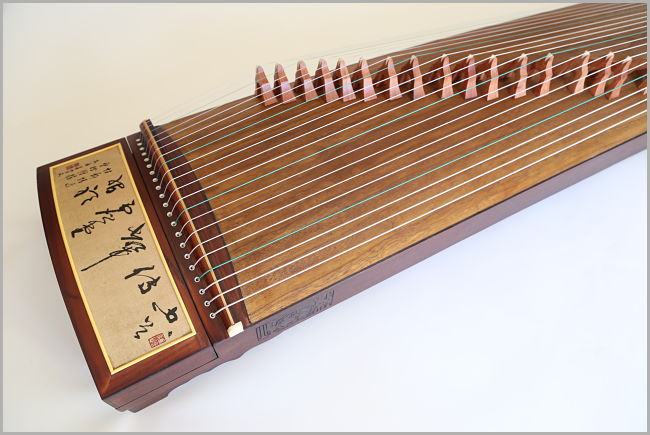 Dunhuang-Yun guzheng "Painted Calligraphy"
敦煌韵牌络画筝 "书画"
Level: Advanced
$580

---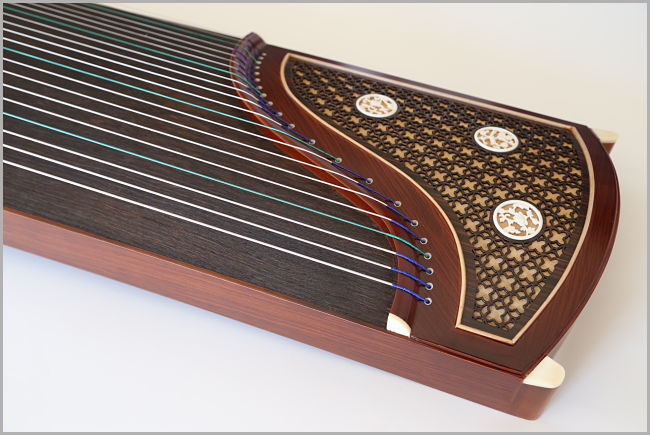 Tianyi Guzheng "Ancient Windows"
天艺花板筝
Level: Professional
$760
---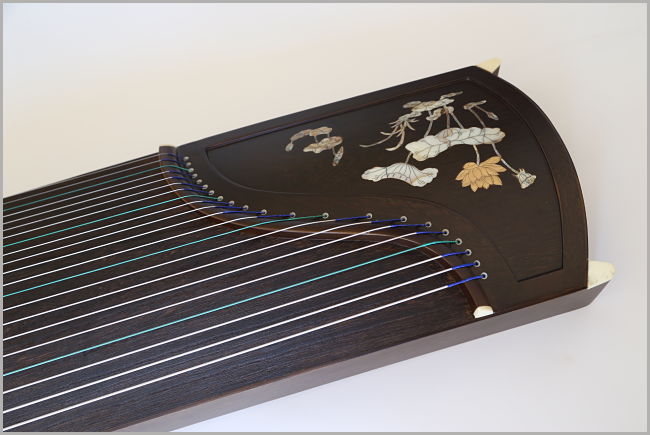 Tianyi Guzheng "Mother of Pearl Lotus"
天艺嵌螺筝荷花
Level: Professional
Sold Out
---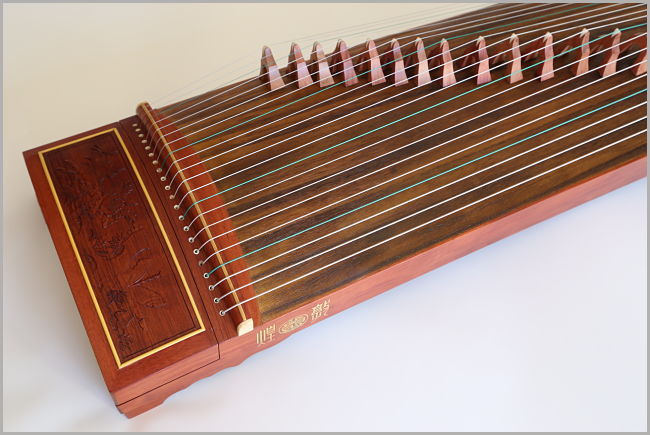 Dunhuang Guzheng "Carved Peony"
敦煌古箏"木浮雕牡丹"
Level: Professional
$945
---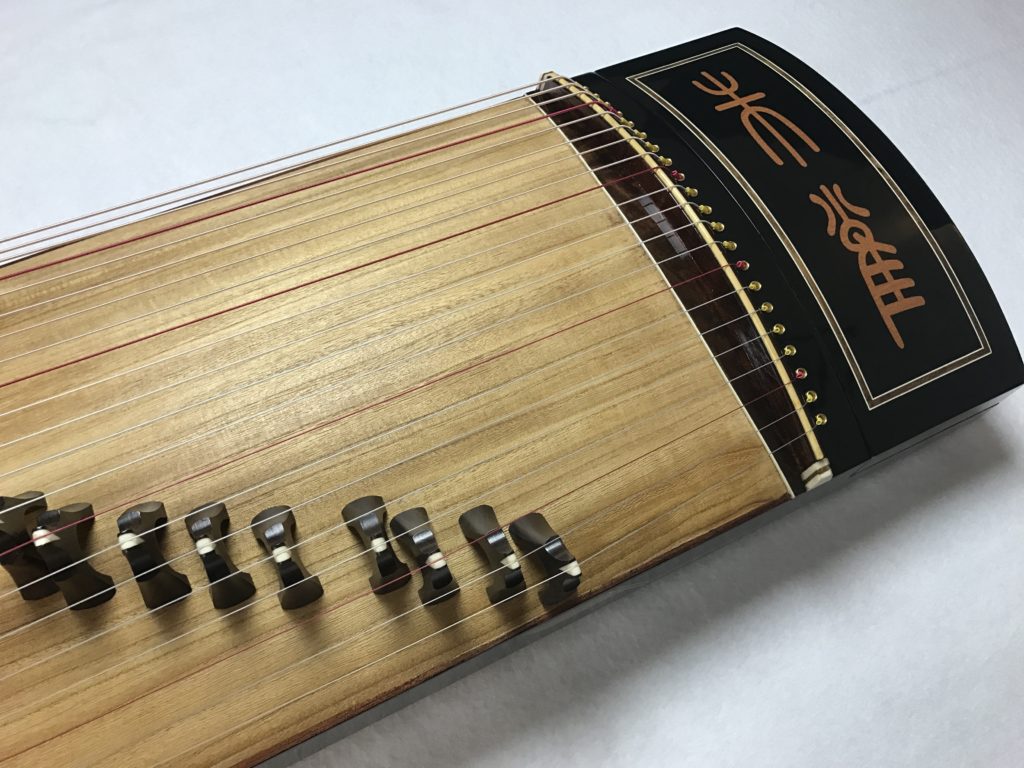 Zhuque Guzheng 830 Concert Grade
朱雀牌830型高级演奏筝
Level: Concert
Sold Out

---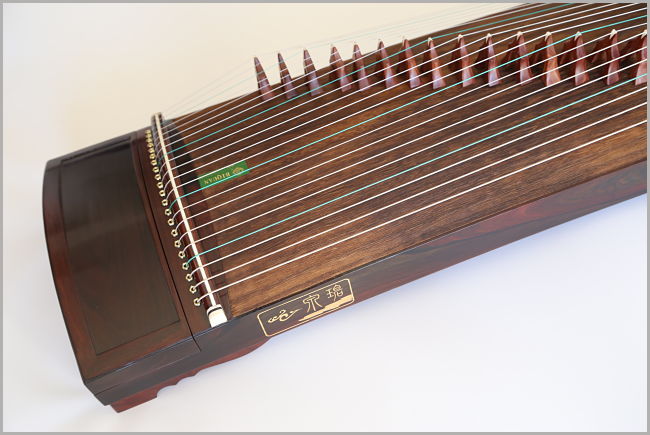 Biquan Guzheng Elite Aged Rosewood
碧泉老紅木精品素面古箏
Level: Elite
Sold Out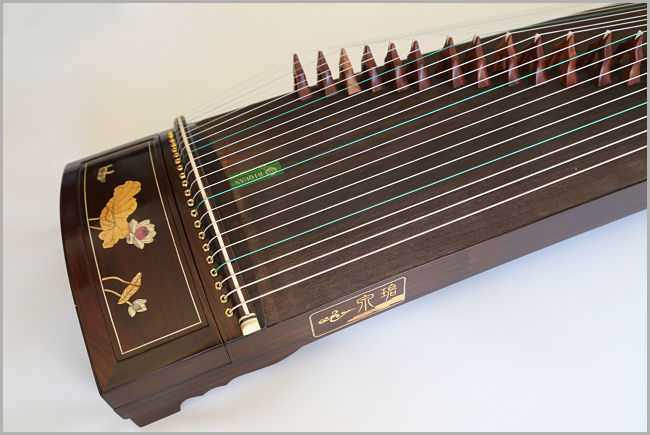 Biquan Guzheng Elite Aged Rosewood "Lotus"
碧泉老紅木精品古箏 "荷花"
Level: Elite
Sold Out